Major Quality of Life Enhancement Projects
EGCO Group's power plants continuously hire local people. Approximately 90% of its suppliers and waged staff are those living in the surrounding areas.
"Youth Development" Project: Launched in 2017, the project was initiated to celebrate EGCO Group's 25th anniversary. The project emphasizes EGCO Group's commitment to the development and care of communities in the areas in which it operates. Considering that children and youth are very important as they will grow up and become key driver of all future development, the company focuses its efforts on promotion of children and youth development. In implementing the project, EGCO Group capitalizes on its corporate capability, in terms of location and human resources who have vast knowledge and expertise in electricity generation, and cooperates with government and private sectors as well as local communities in implementing various activities that promotes children's physical and mental health enhancement as follows:
Project's activities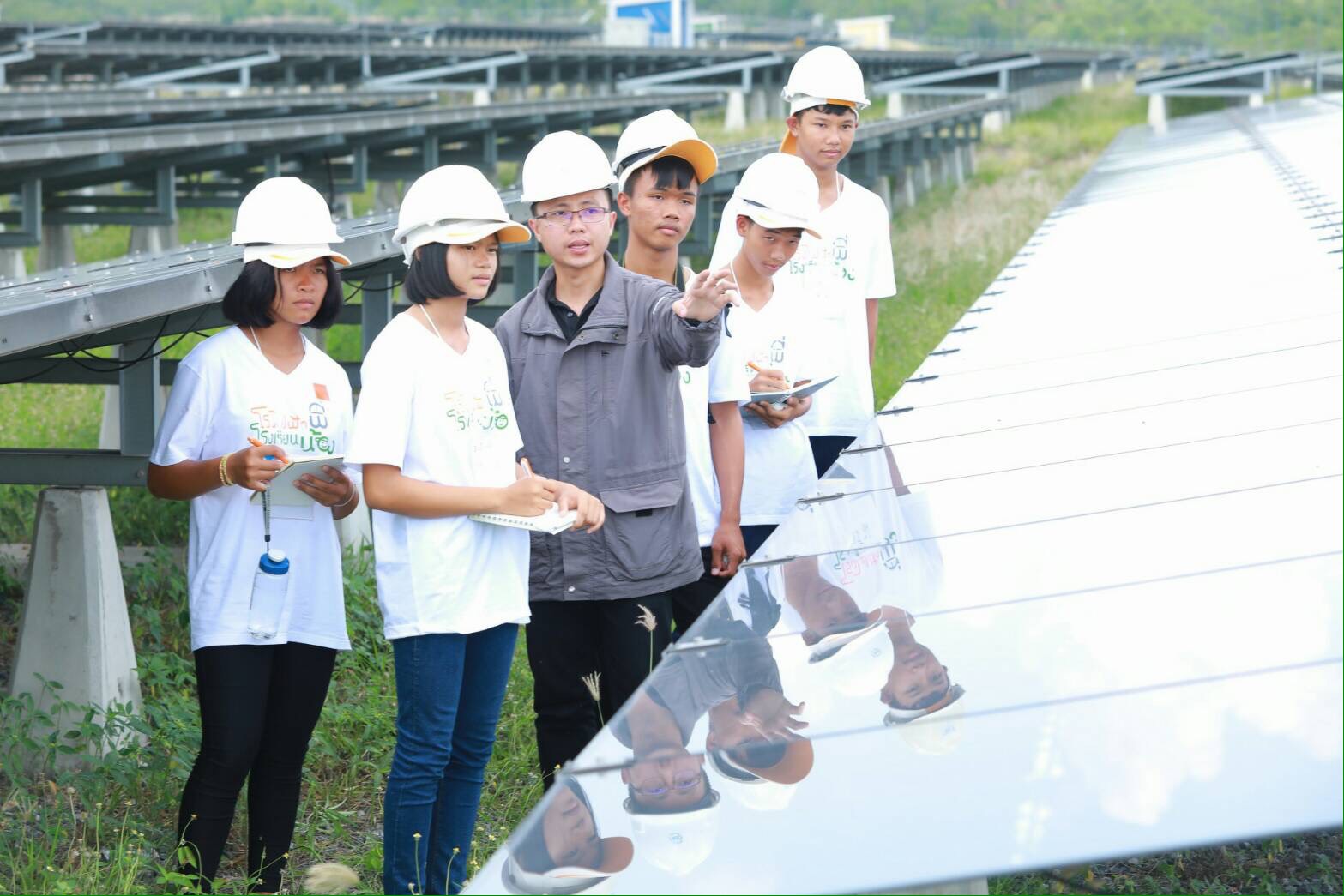 Teacher Development Program for Enhancement of Education Quality for Mauban Community: Quezon Power Plant has collaborated with University of the Philippines Open University (UPOU), Mauban municipality, and government agencies on education to develop teaching capabilities of public elementary school teachers to upgrade quality of education in Mauban municipality and lay foundation for sustainable development of quality of community life. Since the beginning of implementation of the project, 177 teachers have been awarded with scholarships.

"Food For Thought" Project: Quezon Power Plant has supported food for enhancing learning potential of primary school students in the community nearby the power plant. At present, 1,400 students were supported through this project.


Sufficiency Economy Organic Farming Project: Khanom Power Plant in collaboration with Khanom Communities, Nakhon Si Thammarat Provincial Agriculture Office and School of Agricultural Technology, Walailak University conducted the "Sufficiency Economy Organic Farming" project. The project is aimed at supporting the low-income people in Khanom District to create income from agricultural-based occupation in sustainable way. In 2016, groups of farmers were established in 3 Tambons; Khanom, Khoun Thong, Thong-nien, with a total agricultural fields of 12 Rai. The long-term goal of the project is to generate an extra income to each participant at least 10,000 Baht/Month/Rai.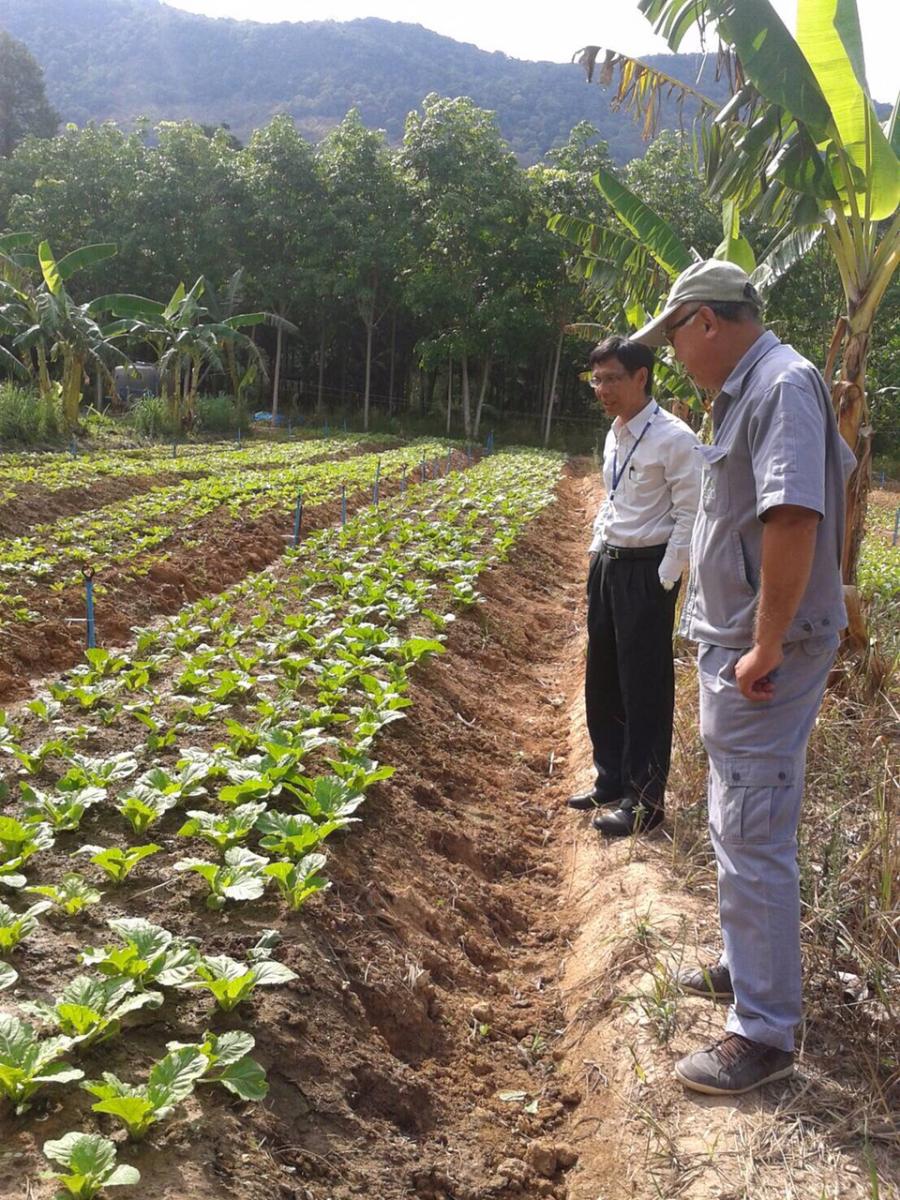 ECO for Life Project (manufacturing of coal ash bricks):
Since 2003, BLCP Power Plant in Rayong province, a joint venture between EGCO Group and Banpu Public Company Limited, has been working with the Industrial Estate Authority of Thailand (IEAT), industrial entrepreneurs, community, and local agencies in initiating and operating activities that constantly generate income for loca communities while optimizing benefits from wastes, reducing natural resource consumption and producing environmentally friendly products. Trainings on manufacturing, distribution, and financial management have been arranged for Taguan-Ao Pradu community. At the same time, local communities have been encouraged to use coal ashes (fly ashes) from power plants as brick manufacturing mix. Moreover, ECO for Life learning center (manufacturing of bricks from flying ashes) has been set up at Taguan-Ao Pradu community where interested persons can visit and learn more about coal ash bricks.. With the project, local community can now generate an average of THB20,000 per month from brick sales and reduce wastes (flying ashes) by at least 450 kilograms per month.
Promotion of Knowledge on Utilization of Parawood Ashes in Palm Plantations Project:
To enable locals to have good job and at the same time to turn surplus materials from power plants to good use that is beneficial to community, a project was initiated to promote knowledge on utilization of parawood ashes in palm plantations. Gulf Yala Green Power Plant in cooperation with the land development specialists in Pattani regularly organizes meetings with local community to provide them with knowledge and information on how to reduce cost for agricultural activities by using parawood ashes as substitute for potassium fertilizer. A number of local palm plantation owners participated in the trial where parawood ashes have been used in over 1,000-rai area for three consecutive years. Those palm plantation owners have also shared their experience with interested persons in local community for further project expansion.

NED-CSR Center to Foster Engagement with Community Project:
NED and Lopburi Solar Power Plant established the "NED-CSR Center to "Foster Engagement with Community" Project as a pilot project where local people in nearby communities can learn more about renewable energy and and farming in order to become self-sustained. Knowledge gained at this demo and experiment center can be further distributed and shared with schools to promote knowledge on renewable energy for sufficiency economy development. Major activities under this project are as follows:
- Community product training
- Distribution of agricultural and community products
- Training for local trainers
- Solar power for agriculture workshop training
Skill and Occupation Development Project: Quezon Power Plant in cooperation with Philippine Business has conducted the Skill and Occupation Development Project for Social Progress (PBSP) to provide skill development trainings for the community in Mauban since 2004. Trained housewives have continually produced and distributed the local products throughout the year. For more information please click http://www.qpl.com.ph/corporate-social-responsibility
Community Relations Project on Electricity Maintenance and Public Utility Improvement: by Khanom Power Plant together with volunteering employees for temples, schools, and public places surrounding the power plant.

Development of Water Wells for Consumption and Quality Monitoring for Community Project:
Nam Thuen 2 Power Plant (Lao PDR) in cooperation with local government agencies conducted the project to ensure good quality of water used for consumption by the community people. The water quality has been regularly monitored to enhance the community's confidence in water safety and quality that is good for consumption.
Development of community landfill: by Nam Thuen 2 Power Plant (Lao PDR) for better quality of lives of Gnommalath community, the landfill area was arranged accordingly in line with the same standard quality with the NTPC. For more information please find click http://www.namtheun2.com/

Mobile Medical Unit Project: EGCO Cogen collaborated with the local public health office to provide mobile medical unit services for people free of charge. Mobile services were offered six times a year in eight villages in Mab Kha sub-district, Nikhom Pattana district, Rayong province.
Healthy Happy Living with Roi-Et Green Power Plant Project: Roi-Et Green Power Plant in collaboration with the local public health office organizes mobile medical unit to offer free health check-up local communities four times a year.

Eye Check-up Service Project: SPP 2, SPP 3, SPP 4, and SPP 5 power plants have cooperated with local government and private agencies to provide eyesight test and screening for patients with Pterygium, Pinguecela, and Cataract. Eye glasses are donated to the elderly living near the power plants.

Water Resource Development and Fresh Water Animal Nursery Project: was conducted by Khanom Power Plant in cooperation with surrounding communities to develop
a weir at Ban Khlong Wang, Moo 8, Khuan Thong subdistrict, Khanom district, Nakhon Si Thammarat province for agricultural activities and public use. The power plant also worked with local communities in increasing freshwater animal population in Ban Klang Reservoir.

Natural Resource and Environmental Conservation Awareness and Education for Youth Project: Quezon Power Plant (Philippines) in cooperation with the Department of Environment and Natural Resources' Dalaw-Turo Team, organize activities to educate young people on conservation of natural resources, environment, and biodiversity.