Highlighted Projects on Promotion of Learning about Energy and Environmental Conservation Learning among the Youth
EGCO Forest Youth Camp Project
EGCO Group in cooperation with the Thai Conservation of Forest Foundation (TCOF), a non-profit organization established and funded by EGCO Group, and Doi Inthanon National Park initiated the "EGCO Forest Youth Camp" in 1997. The project was designed based on the belief that sustainable natural resource and environmental preservation needs to start from raising awareness and instilling the idea about conservation among young people who will play important role in taking care of the natural resources in the future. Since its launch, the project has since trained 48 groups of youth totaling over 3,000 people.
"Energy for Life…Fighting Global Warming with Sufficiency Living" Project (2013-2015)
This project is cooperation among 3 parties including EGCO Group, Energy Policy and Planning Office and the Office of Basic Education Commission under the Ministry of Education. The project aims at creating the "school and teacher" model where a network of schools with integrated knowledge on energy and environment is established. This will enable Thai children to have open mindset and good knowledge of energy and environment and to have an ability to analyze as well as cleverly, creatively and effectively select and use energy that best addresses local condition. With good mindset, the participating youth would develop and adopt a self-sustained way of life according to the sufficiency economy philosophy. For more information, click www.s-school.egco.com
Concret Results:
20 schools received "Outstanding School Award": the award-winning schools have the capability to become a model school with effective implementation of integrated energy and environment management. EGCO Group has delivered to the schools the 3.5-MW solar power generation system to support energy and environmental conservation education.
60 participating schools have integrated knowledge on energy and environment conservation into the school's curriculum.
806 teachers have joined the network and started teaching on energy and environmental preservation. They have created 243 teaching plans which are integrated in all the 8 groups of core subjects.
50,580 young people now understand, are able to analyze, are aware of energy's value and have adopted sustainable way of energy consumption while making contribution to their own community development.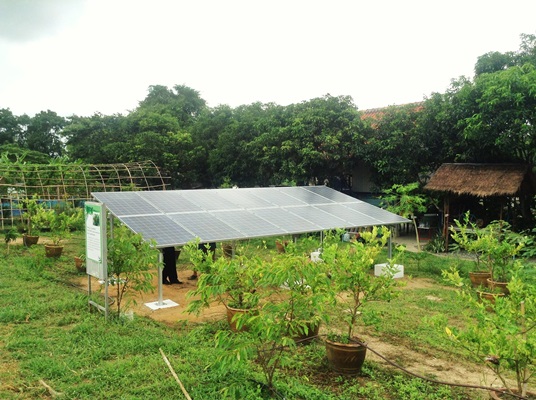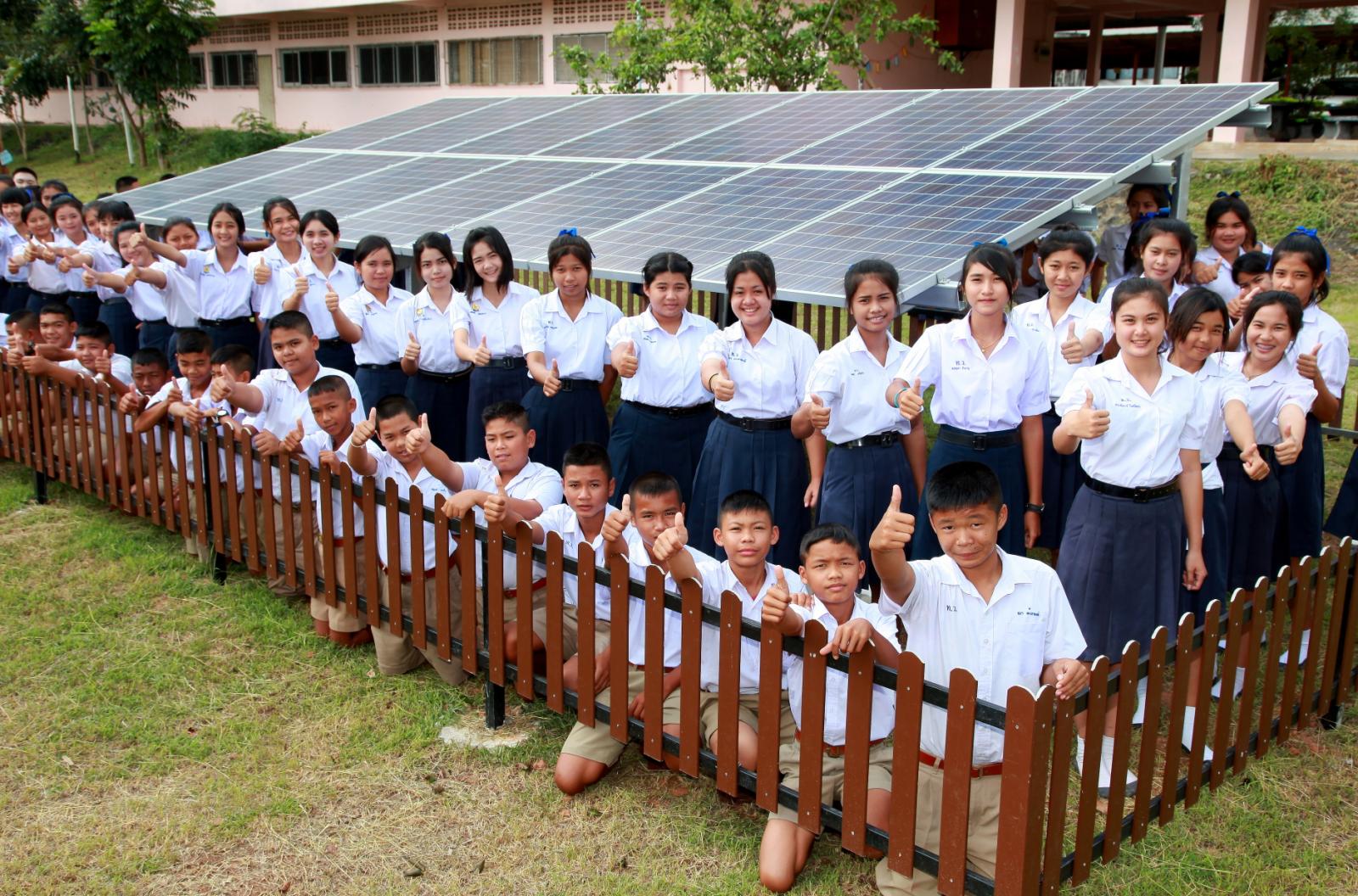 Major Activities:
"Energy for Life" Experience trip in Kitakyushu, Fukuoka, Japan, providing an insightful information and experience on comprehensive energy conservation to 18 teachers and children winning awards for their outstanding projects.
EGCO Group's Power Plant Visit, providing knowledge and information about power generation using different types of energy sources for children winning awards for their outstanding projects.
"Energy for Life on Tour" providing 60 participating schools with knowledge on energy, power generation process and an opportunity to participate in sustainable energy conservation.
Teaching Plan Competition encouraging teachers to integrate all knowledge on energy and environmental conservation to produce effective teaching plans.
Students' Project Competition encouraging students to apply their knowledge, capability and creativity into energy and environmental conservation project.
Teachers' Seminar providing teachers with a good opportunity to exchange knowledge and experience on annual basis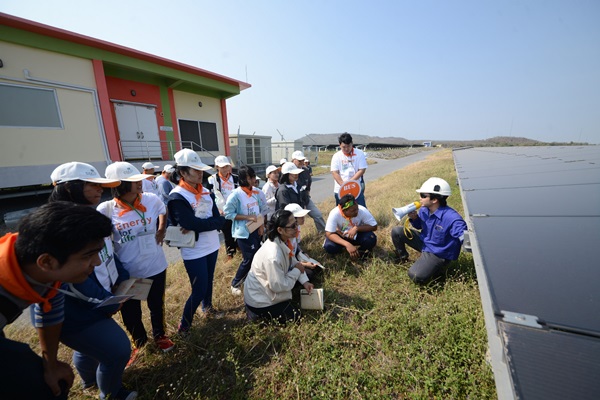 EGCO Group's Power Plant Learning Center: Power Generation Incubator
EGCO Group is committed to educating the general public on power generation process. It opens opportunity for young people, communities and other organizations to visit its power plants which serve as real-life learning center. EGCO Group's power plants also established 2 learning and exhibition centers to promote energy and power generation process understanding and knowledge as follows:
In celebrating EGCO Group's 25th anniversary in 2017, the Company has turned the Power Generation Unit 1 at Khanom Power Plant into the "Khanom Power Plant Learning Center, Nakhon Si Thammarat". The building which is a special power plant built on a large vessel completely assembled in Japan is the first and only in Thailand whose commercial operation contract has expired.