EGCO Group bolsters expansion in the USA with acquisition of 50% interest in 1,304 MW "Compass Portfolio"
11 September 2023
Electricity Generating Public Company Limited or EGCO Group has further strengthened its presence in the USA through the acquisition of a 50% interest in the 1,304 MW Compass Portfolio. This acquisition of operational power plants offers an important new growth prospect for EGCO Group in the United States which will be immediately accretive to EGCO Group.
Mr. Thepparat Theppitak, EGCO Group's President, said that EGCO Compass II, LLC, a wholly owned subsidiary of EGCO domiciled in the United States, entered into a purchase and sale agreement with affiliates of Lotus Infrastructure Partners on September 8, 2023 to acquire the 50% ownership interest in a portfolio of three operational natural gas-fired combined cycle power facilities (CCGT) situated in the Northeast of the U.S. The Compass Portfolio comprises Marcus Hook Energy, L.P. (Marcus Hook), a 912 MW CCGT facility located just outside of Philadelphia, PA as well as Milford Power, LLC (Milford) and Dighton Power, LLC (Dighton), which are 205 MW and 187 MW CCGT facilities, respectively, located in the state of Massachusetts.
Marcus Hook, Milford, and Dighton are all situated in strategic locations proximate to the major metropolitan load centers of the cities of Philadelphia, Boston and Providence. These areas have high barriers to entry for new capacity sources and robust energy transition policies that require firming capacity as well as energy support. The Compass Portfolio benefits from a unique capacity sales contract at Marcus Hook for the majority of its capacity with the Long Island Power Authority (LIPA) while the balance is sold in PJM market. The capacity sales arrangements at Milford and Dighton are settled through the ISO New England market (ISO-NE). In addition to capacity sales, these facilities sell energy and ancillary services into the market.
"The Compass Portfolio investment will be an accretive investment which is aligned with EGCO Group's strategic objective for acquiring high quality gas-fired power facilities that are profitable and that support global energy transition objectives", added Mr. Thepparat.
The transaction closing will be subject to completion of traditional closing conditions for such transactions.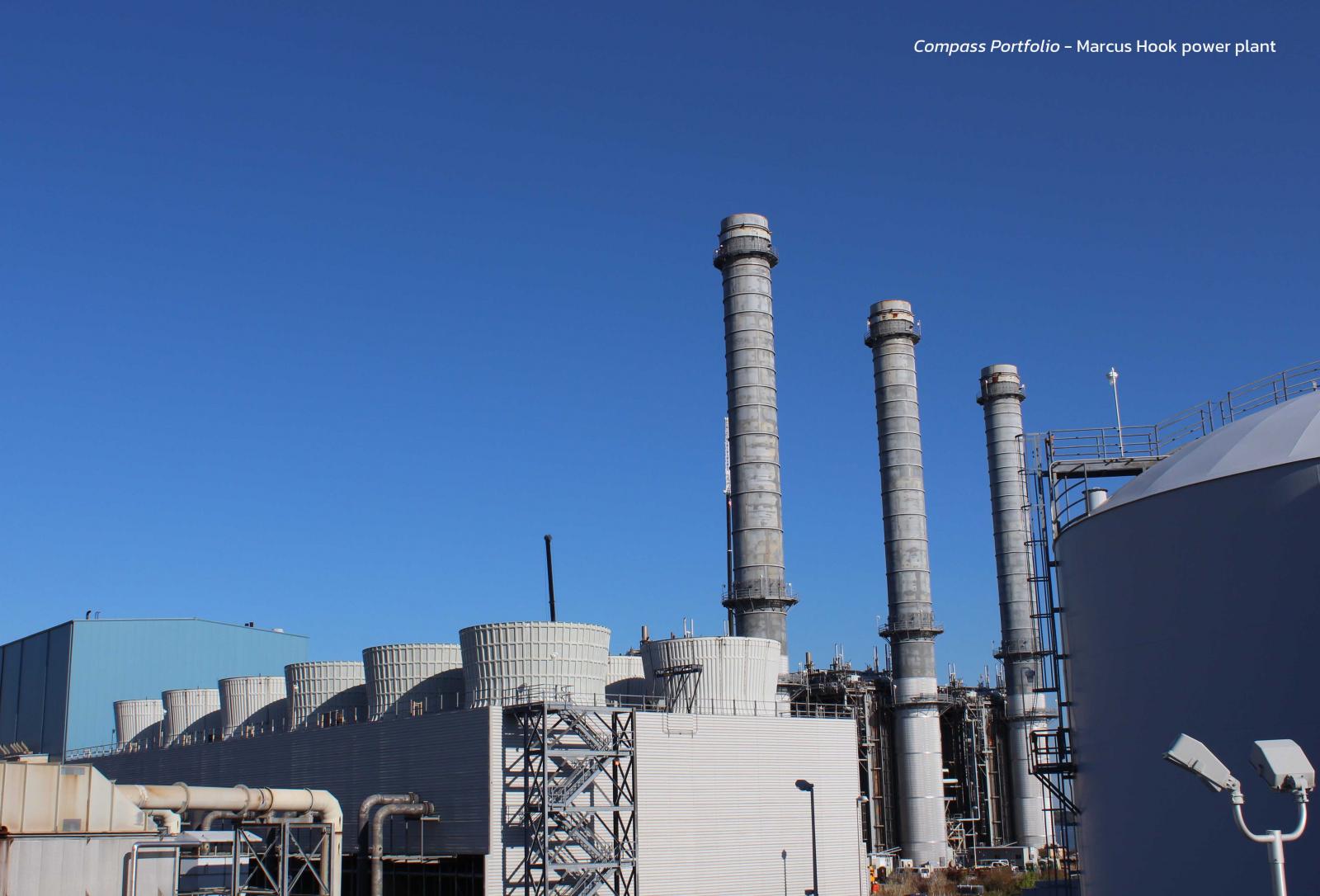 About EGCO Group
EGCO Group has a US portfolio comprising 3 power facilities with total equity capacity of 737 MWe. These consist of Linden Cogen, APEX Clean Energy, and Rhode Island State Energy Center (RISEC). The company has total equity capacity of 6,317 MWe in operation and under construction. Total equity capacity from renewable energy is 1,364 MWe (equivalent to 22% of the total portfolio and growing). The RE portfolio includes biomass, hydropower, solar power, wind power, fuel cells, and battery storage. EGCO Group's facilities and other projects are located in eight countries, namely Thailand, Lao PDR, the Philippines, Indonesia, Australia, South Korea, Taiwan and USA. In addition to power business, other energy-related businesses of the company include Thai Pipeline Network Co., Ltd. (TPN), EGCO Rayong Industrial Estate, Peer Power which is a new financial technology company, and Innopower which is a high tech start up incubator that EGCO Group owns together with its partners EGAT and RATCH Group. EGCO Group has been named to the Dow Jones Sustainability Index (DJSI) for the last three years.