EGCO Group received "Thailand Sustainability Investment (THSI) 2019" award for five years in a row in Resources category from Mr. Pakorn Malakul Na Ayudhya, Chairman of Sustainability Investment Committee,The Stock Exchange of Thailand. This reflects the fact that the Company have not only generated good economic returns, but also have been focusing more on operating in accordance with environmental, social and governance (ESG) aspects to contribute to sustainable growth.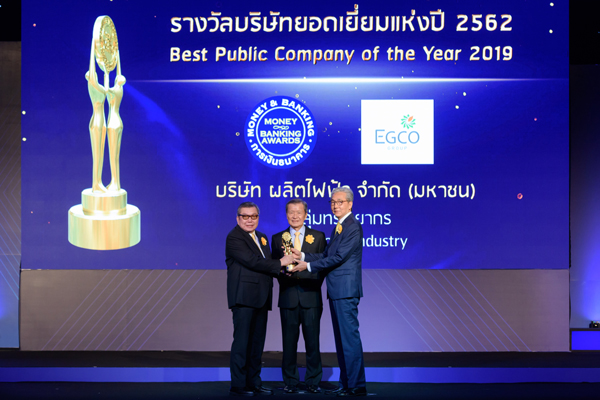 EGCO Group received the "Money & Banking Award 2019" as Best Public Companies of The Year 2019 in Resources category from Dr. Somkid Jatusripitak, Deputy Prime Minister. The Company was ranked as Best Public Companies of the Year 2019 which was considered by its strong financial performance, market captialisation, profitability and return on investment.
EGCO received the "ESG100 Company" certificate for the 5th consecutive year from Thaipat Institute as a listed company with outstanding performance on Environmental, Social and Governance (ESG) aspects along with good business performance.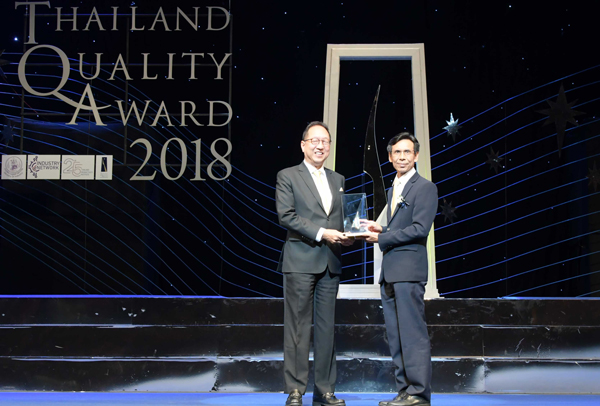 Khanom Electricity Generating Co.Ltd., a subsidiary of EGCO Group, received Thailand Quality Class (TQC) Award 2018 from Dr.Pasu Loharjun, Permanent Secretary of Ministry of Industry with superb management toward institutional excellence in line with the criteria of Thailand Quality Award (TQA).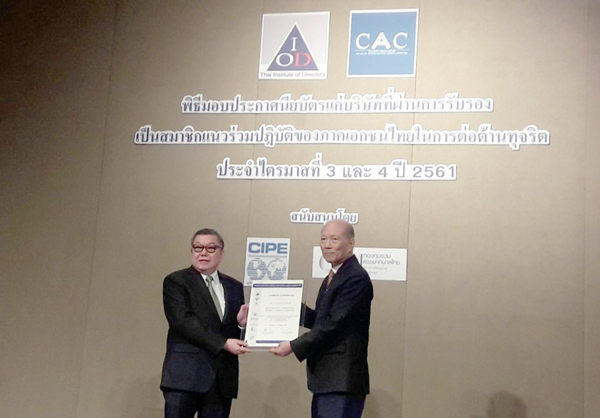 EGCO Group received the renewed certification of Thailand's Private Sector Collective Action Coalition Against Corruption (CAC) for EGCO. EGCO was certified for the CAC membership for the first time in 2015.